Challenge
Founded before the State of California was established, the City of Antioch today is the second-largest city in Contra Costa County. In 2018, the City decided it was time to rebrand. After a careful, comprehensive agency review, they selected Evviva. And we got to work.
In the years following 2008, City of Antioch became closely associated with the national collapse in home values. By 2016, the City had turned several important corners. Crime was down. Housing values were up. Business was doing better. Unfortunately, this the media didn't notice. Antioch remained a talking point, but the most common media coverage was related to crime, blight, homelessness and low-cost housing.
The City we met was divided. It was economically split between "well-off" vs. "getting by," geographically split north vs. south, divided by recency, by perspective, by levels of contentment, and even by time spent in the city itself. As a result of all of these divisions, residents were committed to their City but deeply frustrated with the state of affairs.
Fixing perceptions would not be possible, but we knew they could be shifted over time if we found the right message and developed the right strategy to support it.
Solution
Evviva conducted a comprehensive insight process taking into account multiple internal and external perspectives. We interviewed the City Council, conducted a series of listening sessions across the City, opened a pop-up Antioch office and even had a team member live in Antioch for a few weeks to get a sense of life in Antioch.
Importantly, we found a strong, positive theme: opportunity was everywhere, and available to all. This insight led us to a new strapline for the City and as a campaign line to drive awareness about what's best about Antioch: "Opportunity Lives Here."
We developed a new wordmark for the City featuring this line and rolled it out across City channels.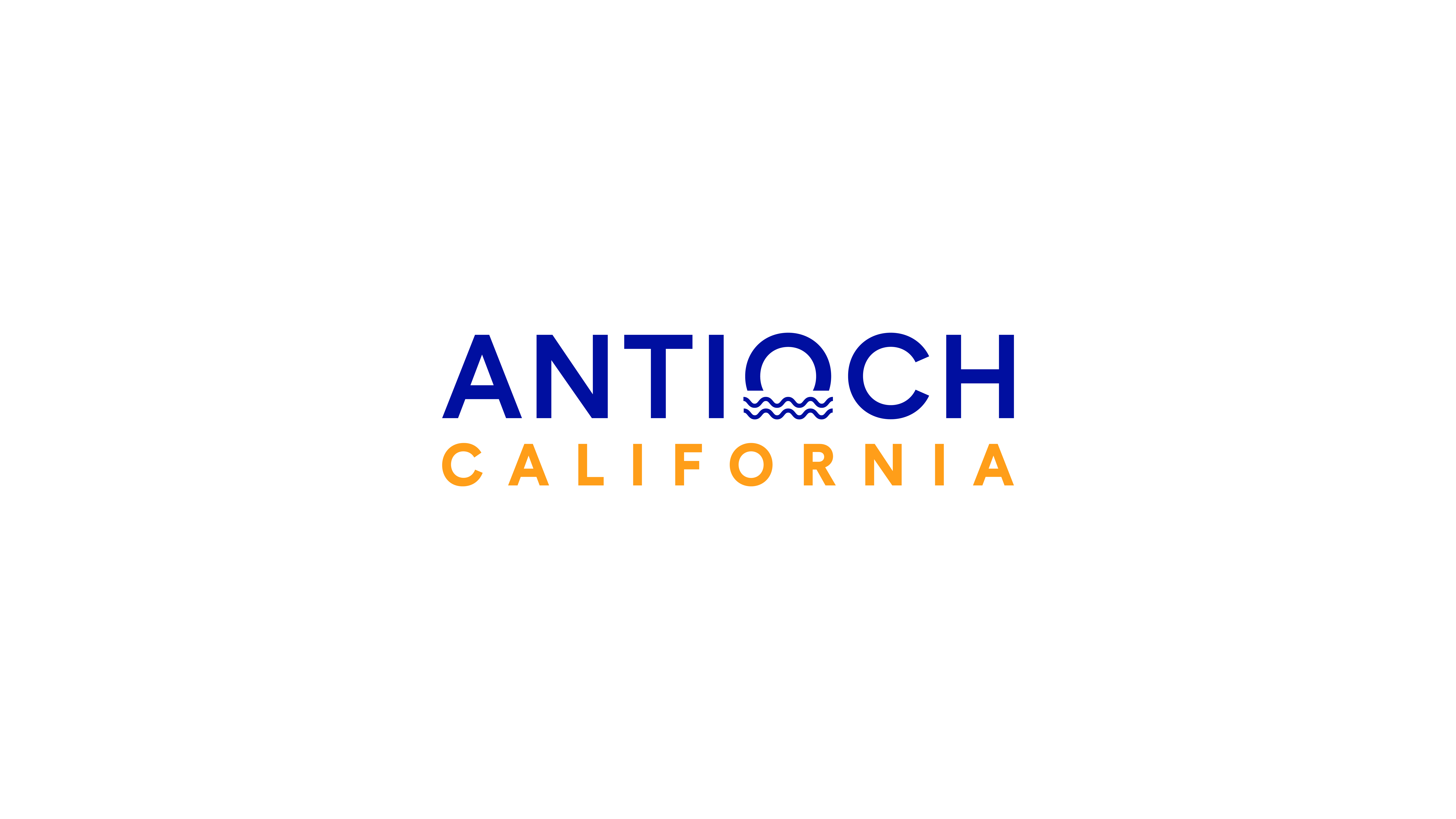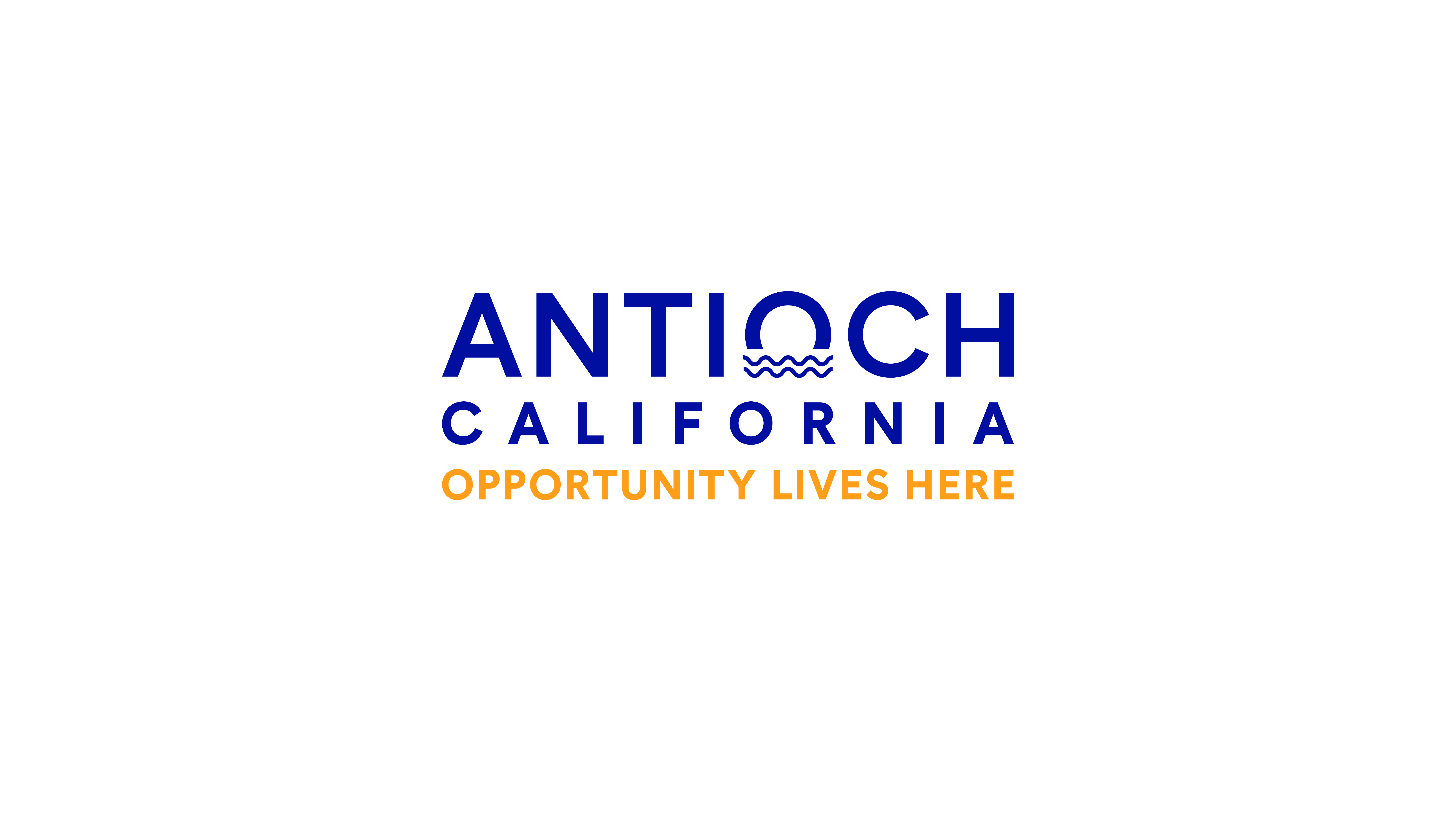 We then developed and launched a multi-channel campaign targeting Bay Area residents to launch the new brand promise and a campaign microsite.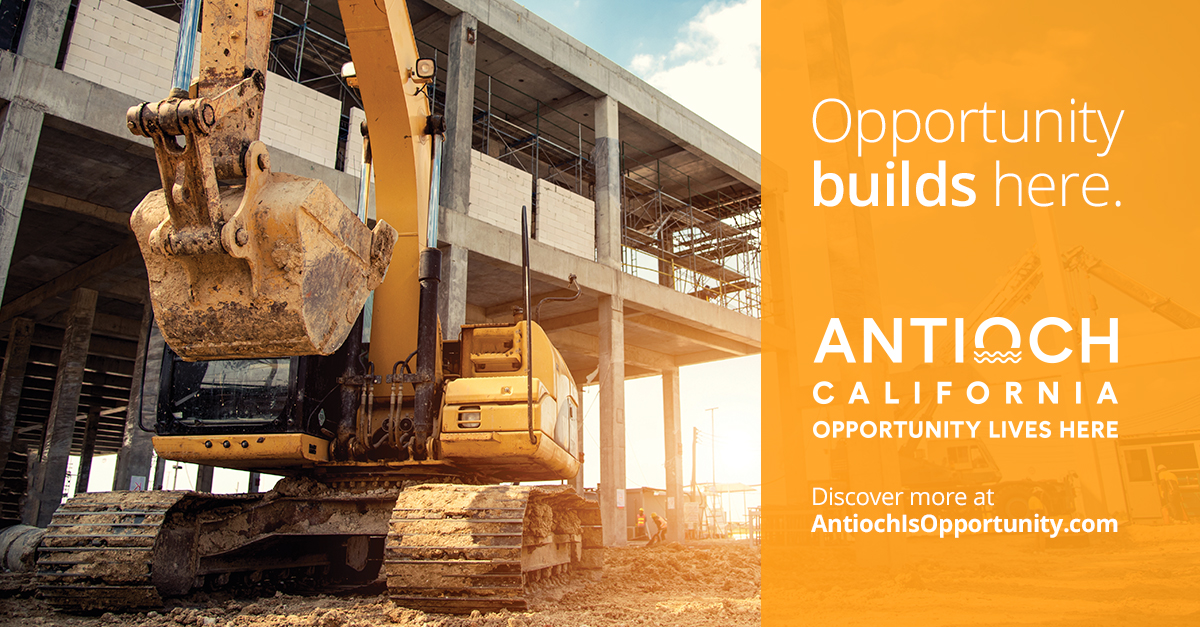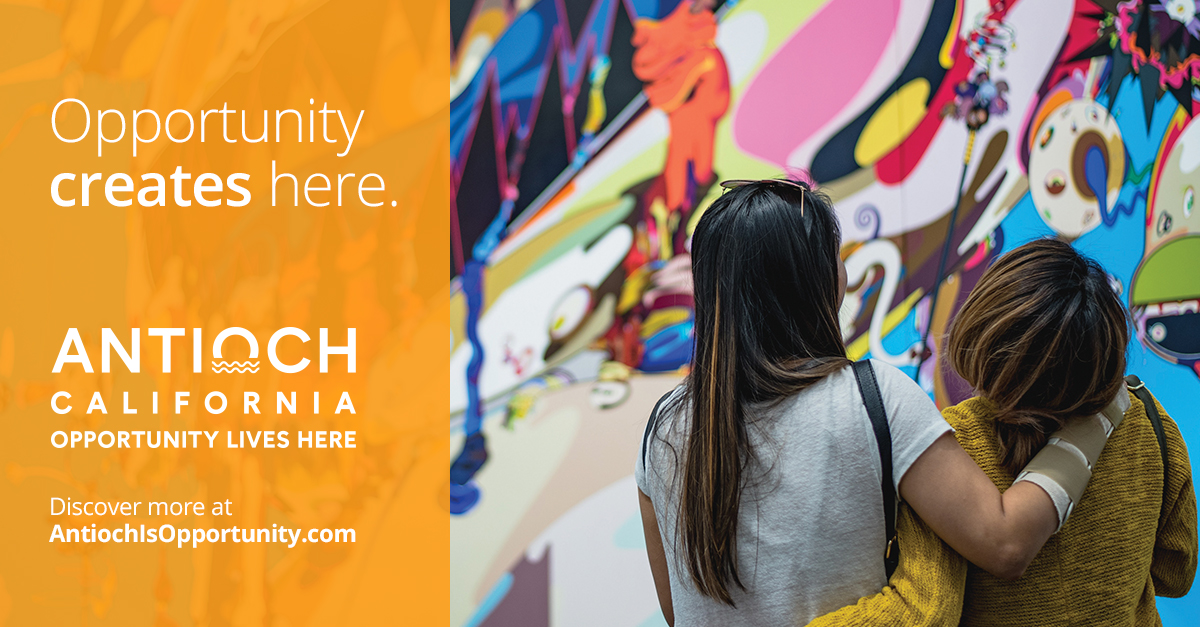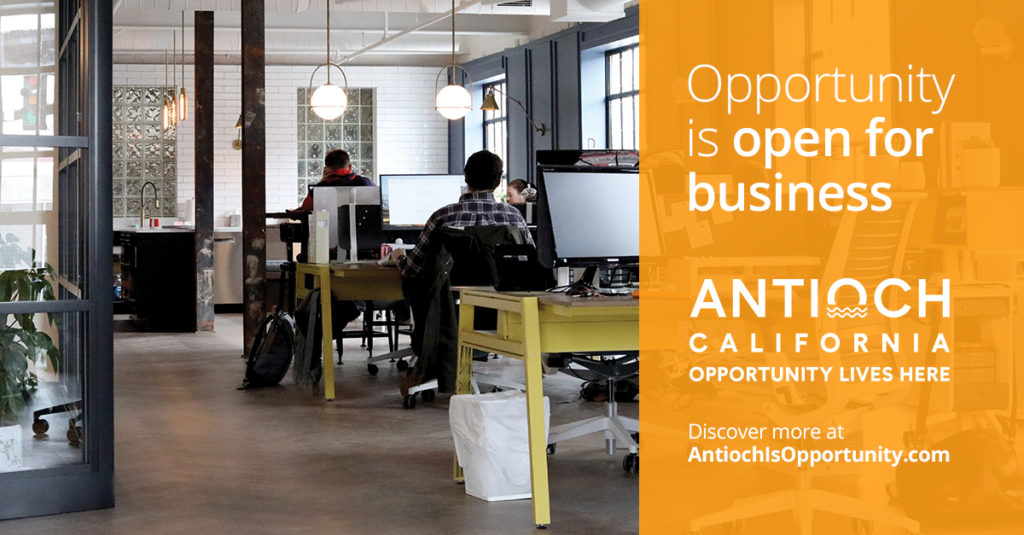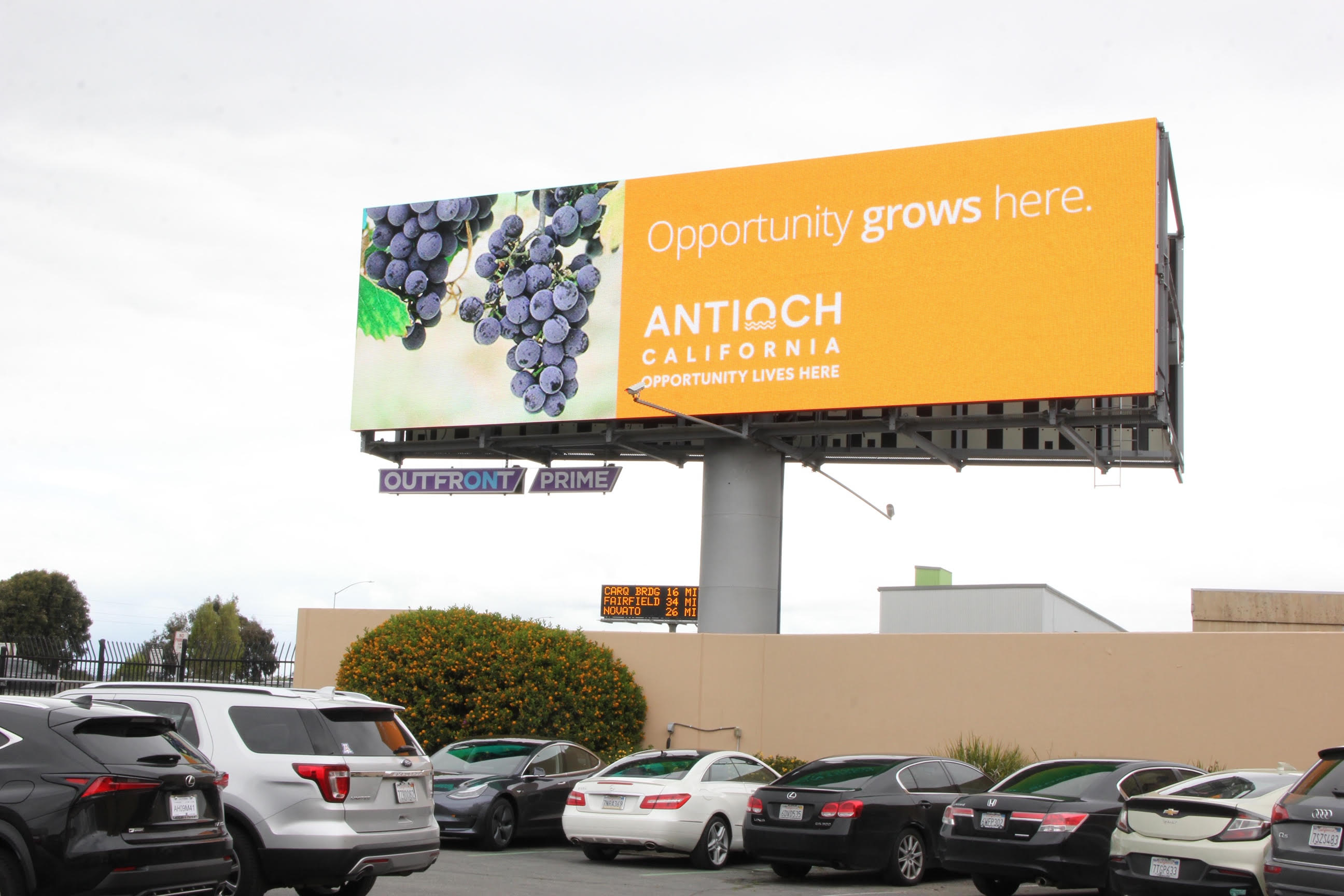 Results
The media response was immediate and positive. When we began working with Antioch, media sentiment analysis showed that the City received two negative mentions for every positive mention. By the time the campaign's first run was complete, these numbers had inverted and the City was experiencing a 2:1 positive sentiment score.
The campaign to launch the new brand was a huge success for Antioch:
Nearly 24 million total impressions were delivered during the initial campaign cycle.
51,000 clicks were generated with a .3% click through rate (CTR).
The CTR our ads achieved is six times (6x) the industry average.
The campaign added 40,000 new visitors to the campaign website (www.antiochisopportunity.com)
Google Analytics showed a bounce rate of 32% to the site. (This is outstanding.)
Arrivals results indicate 46,524 physical visits to Antioch from people who were exposed to our ads.
The City was thrilled with the creative and the campaign results and continues to invest in ongoing work.